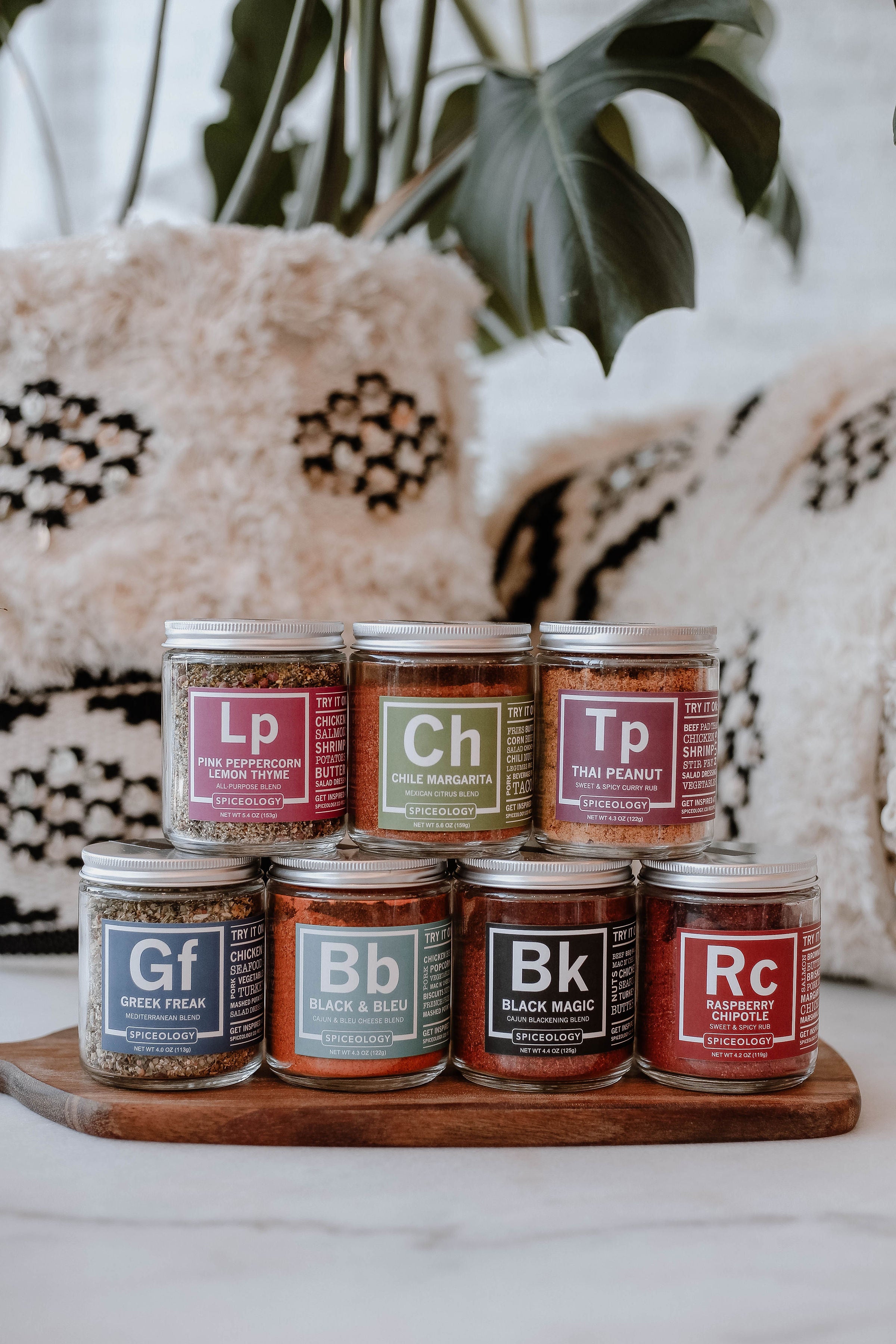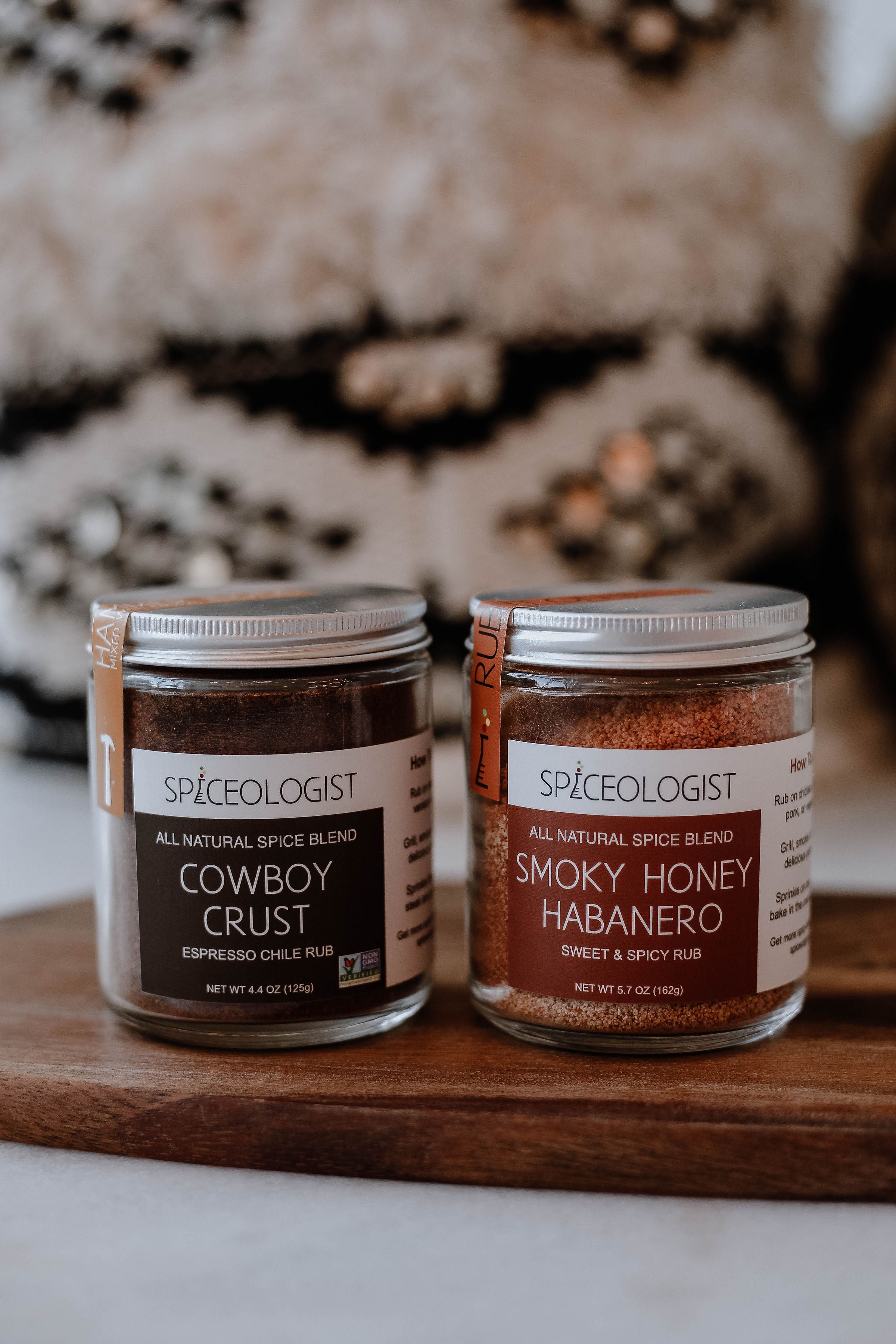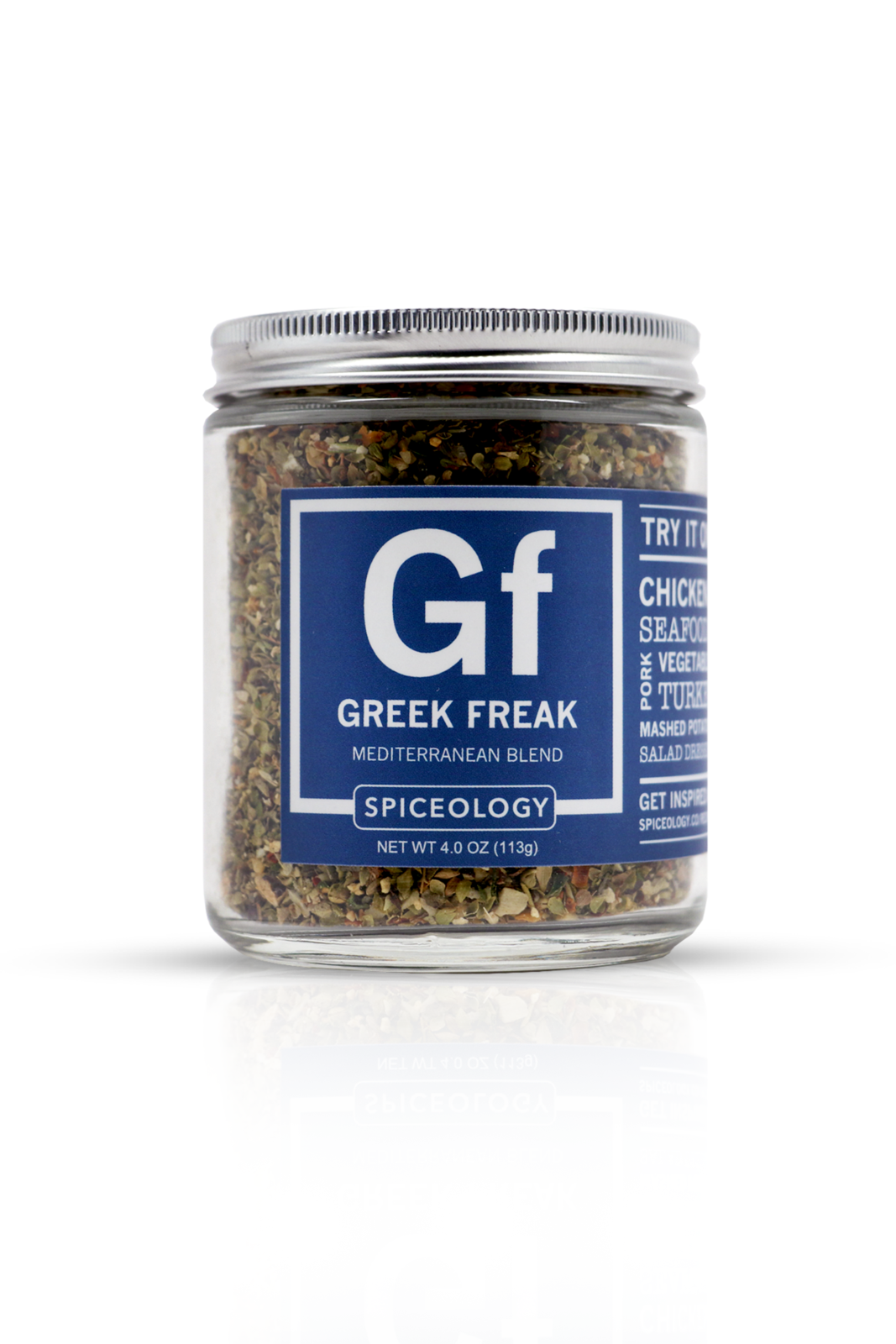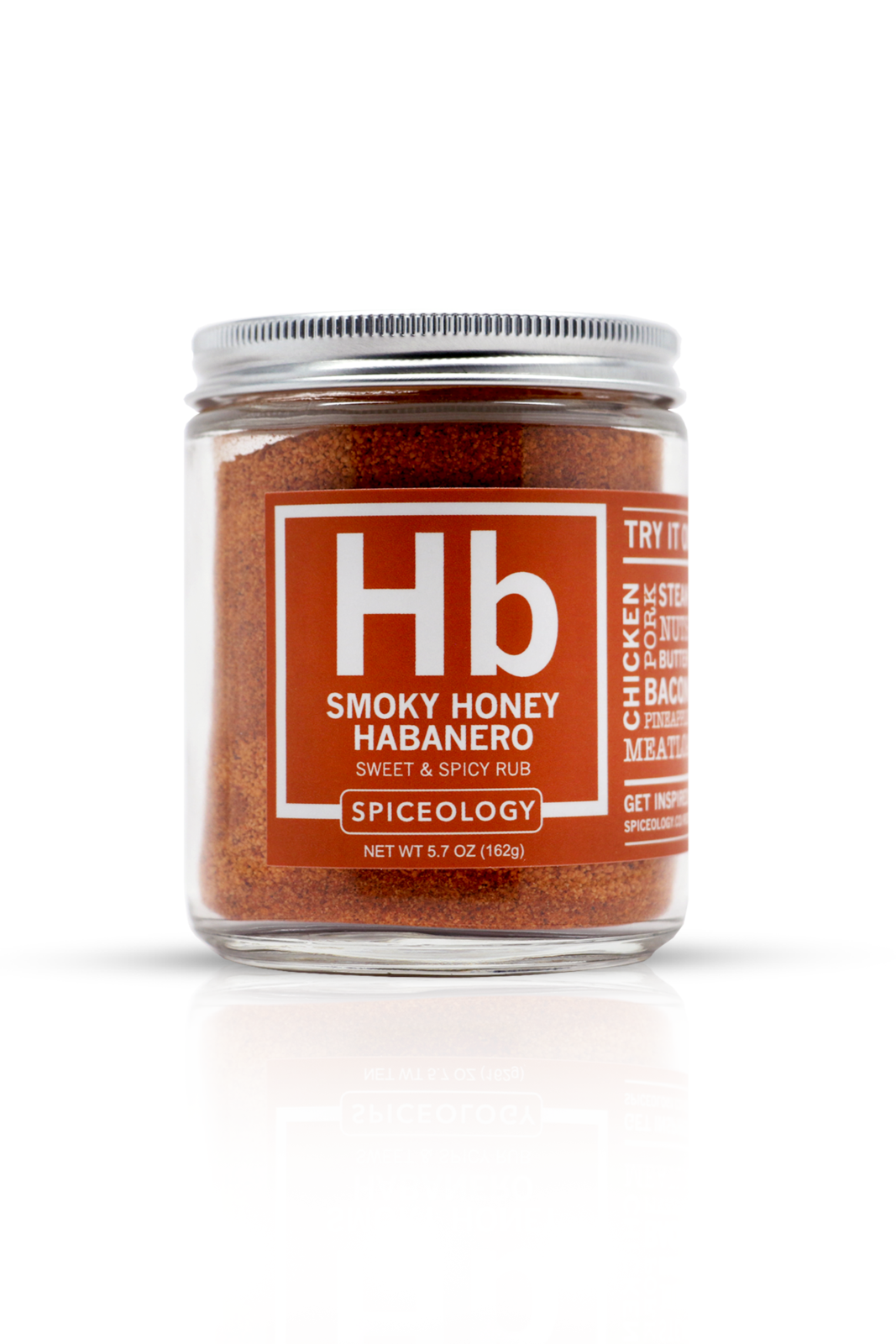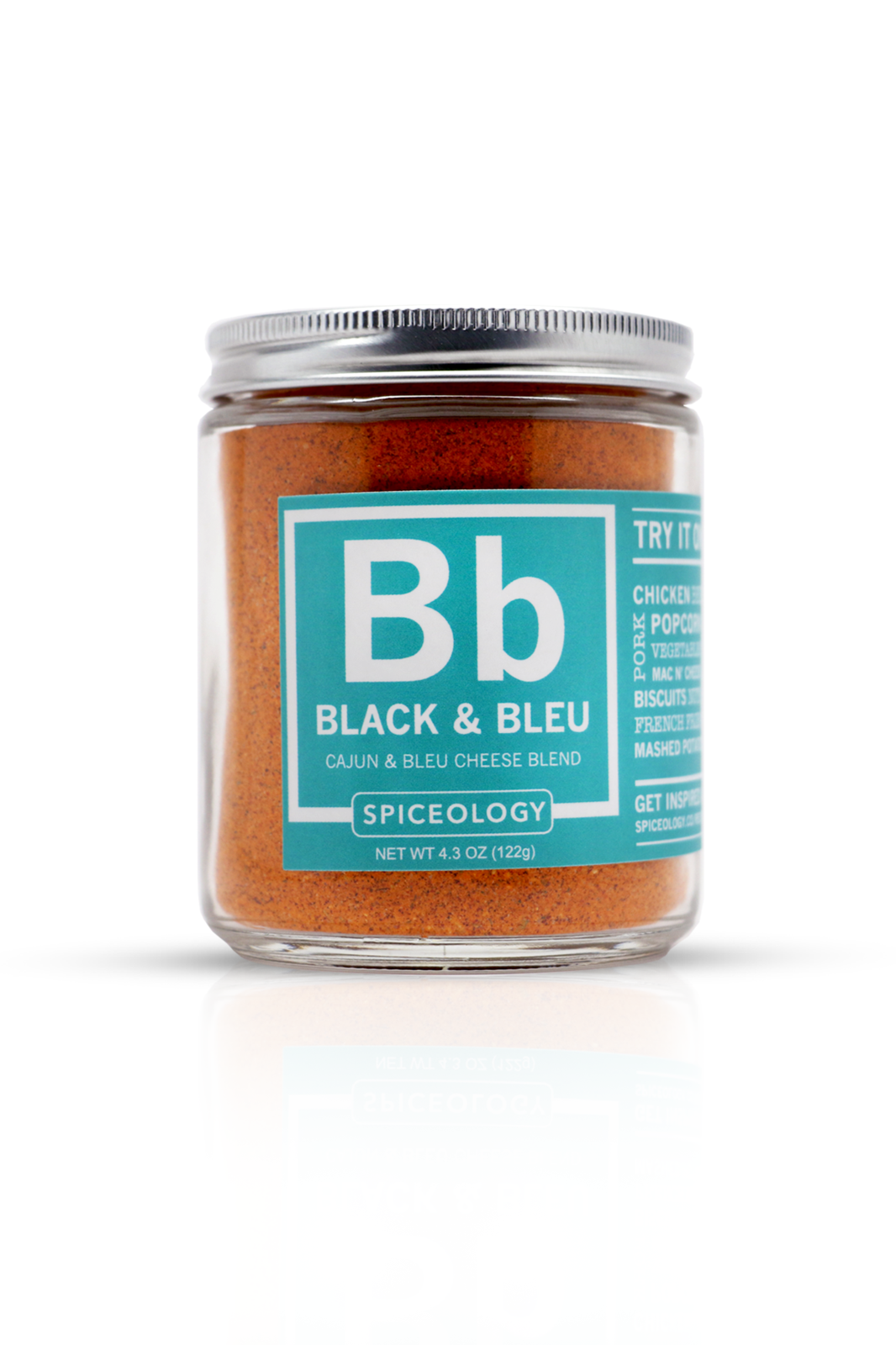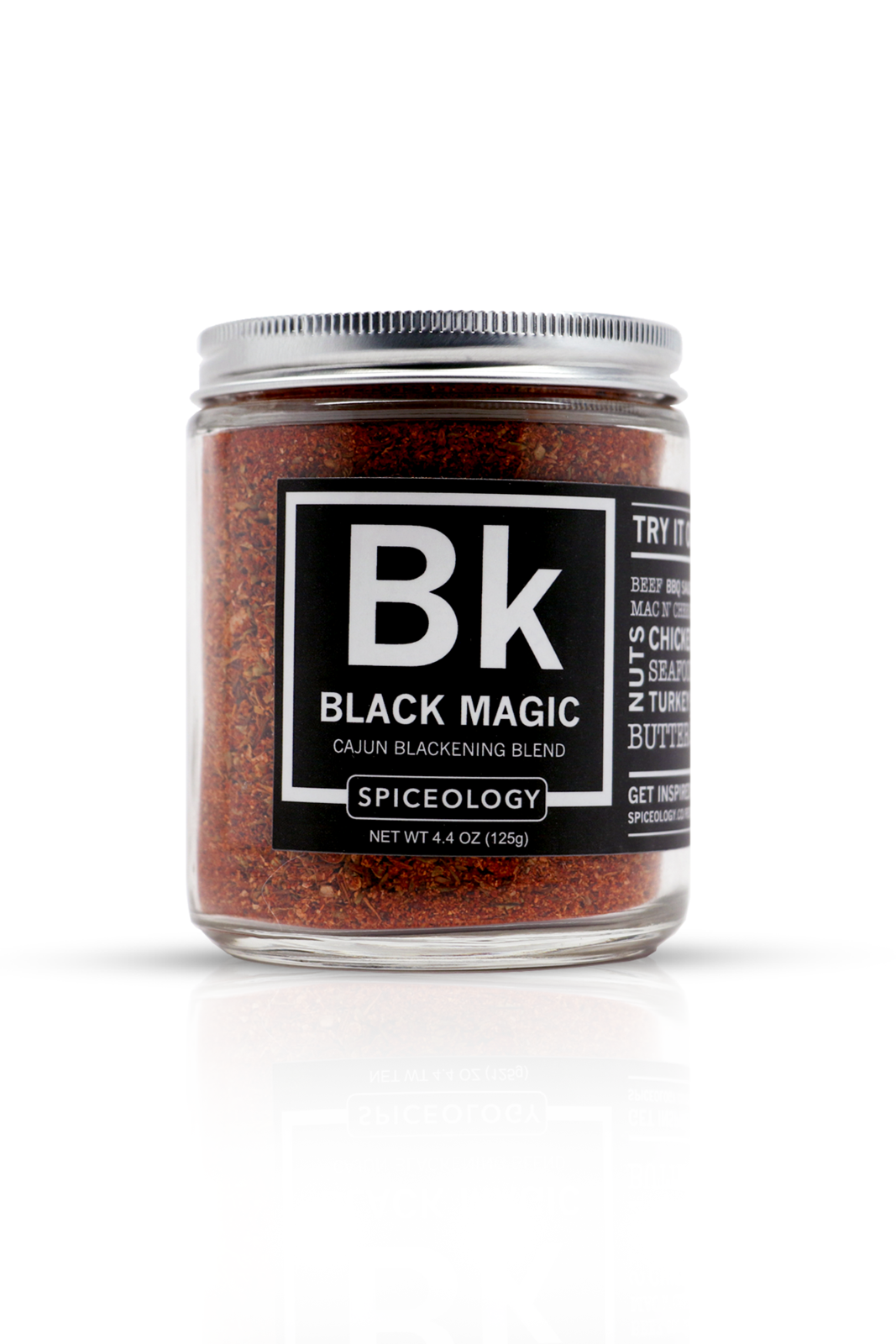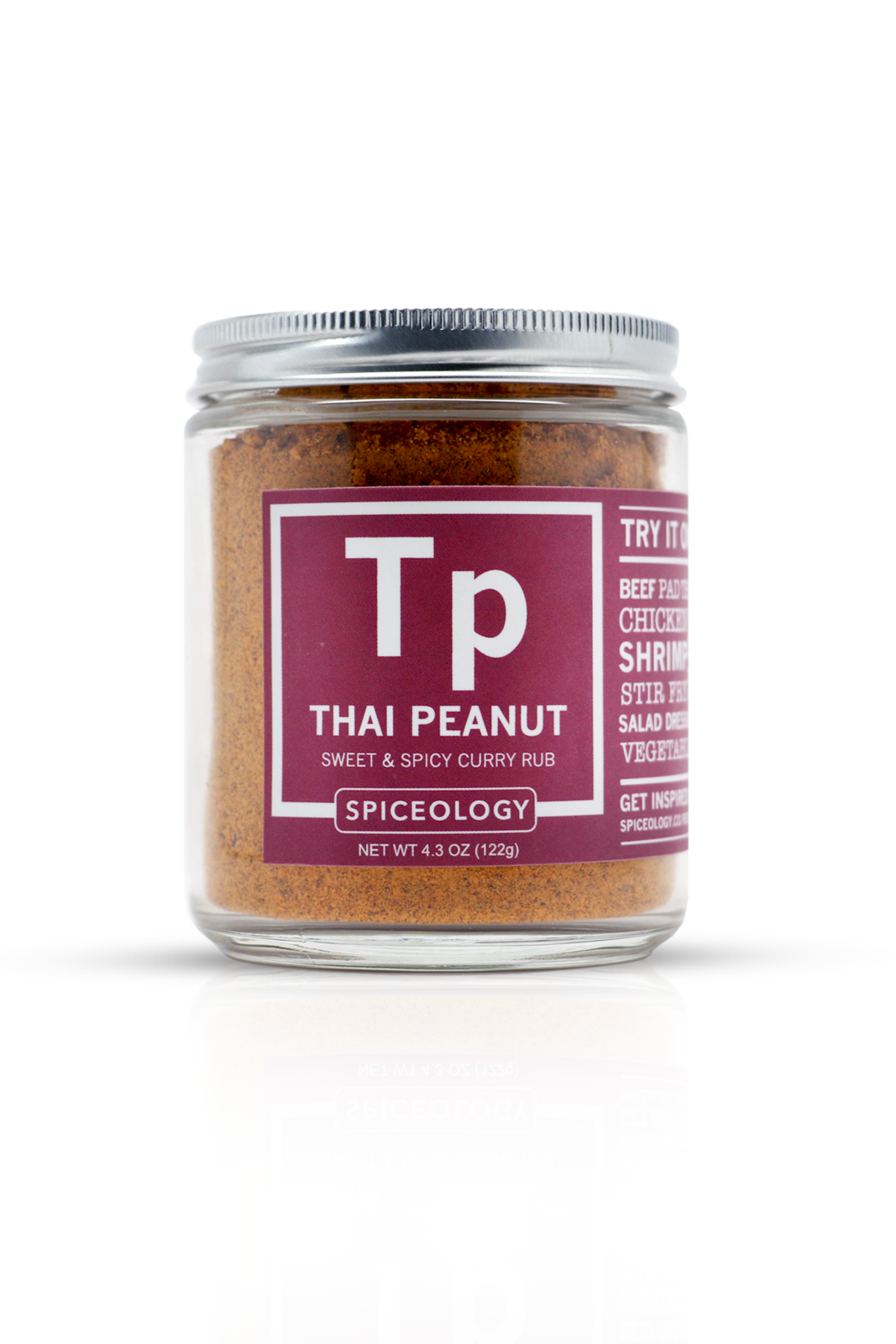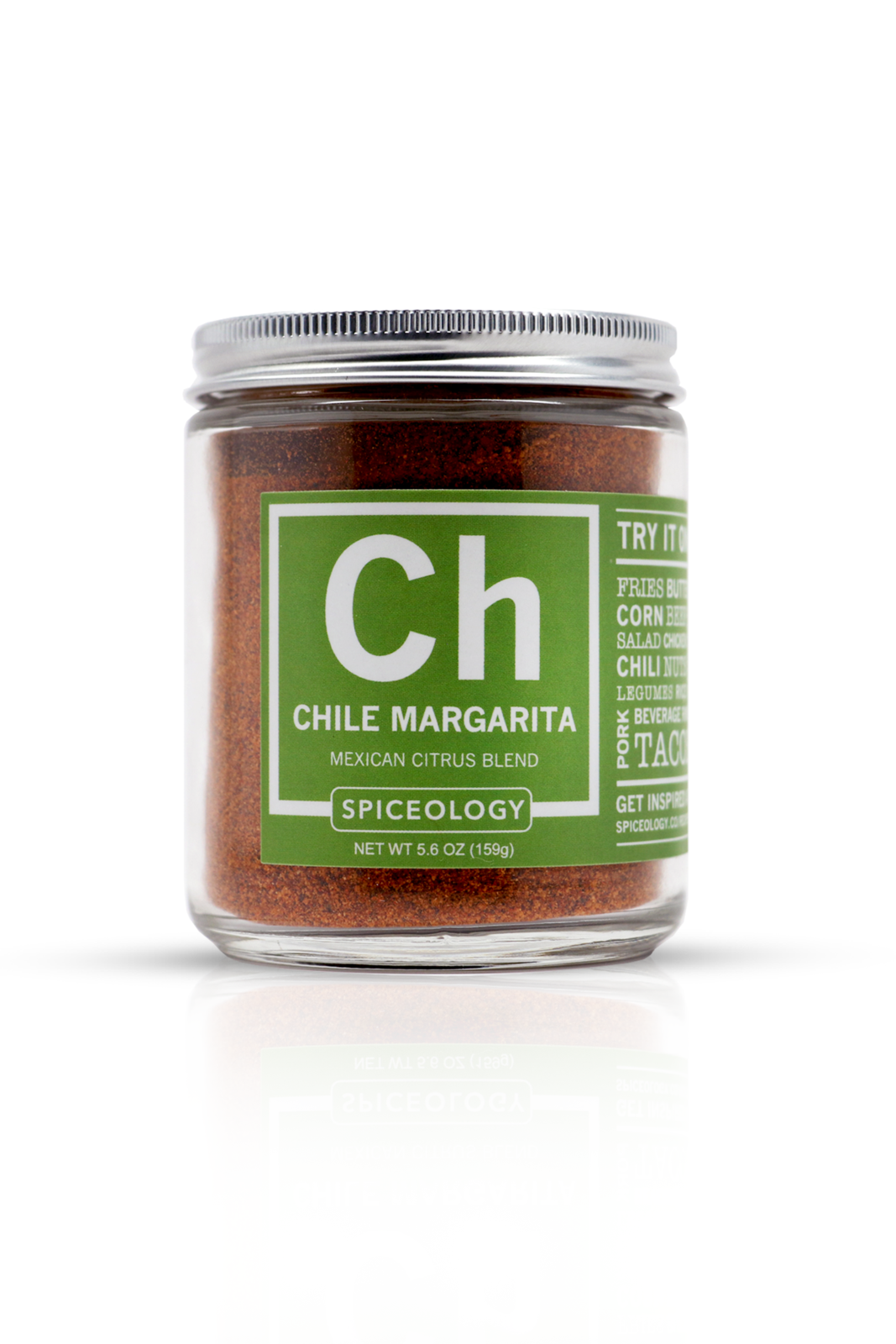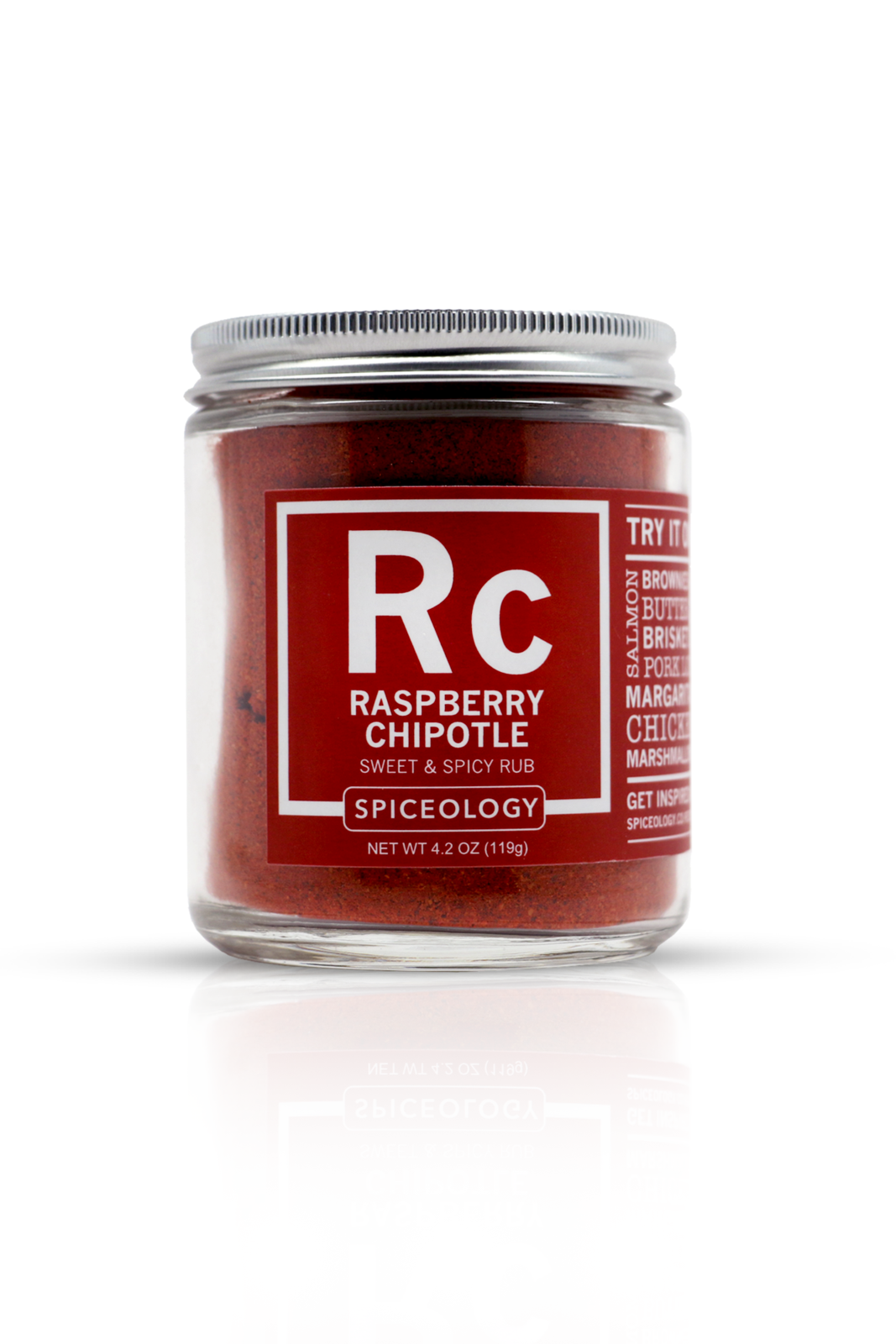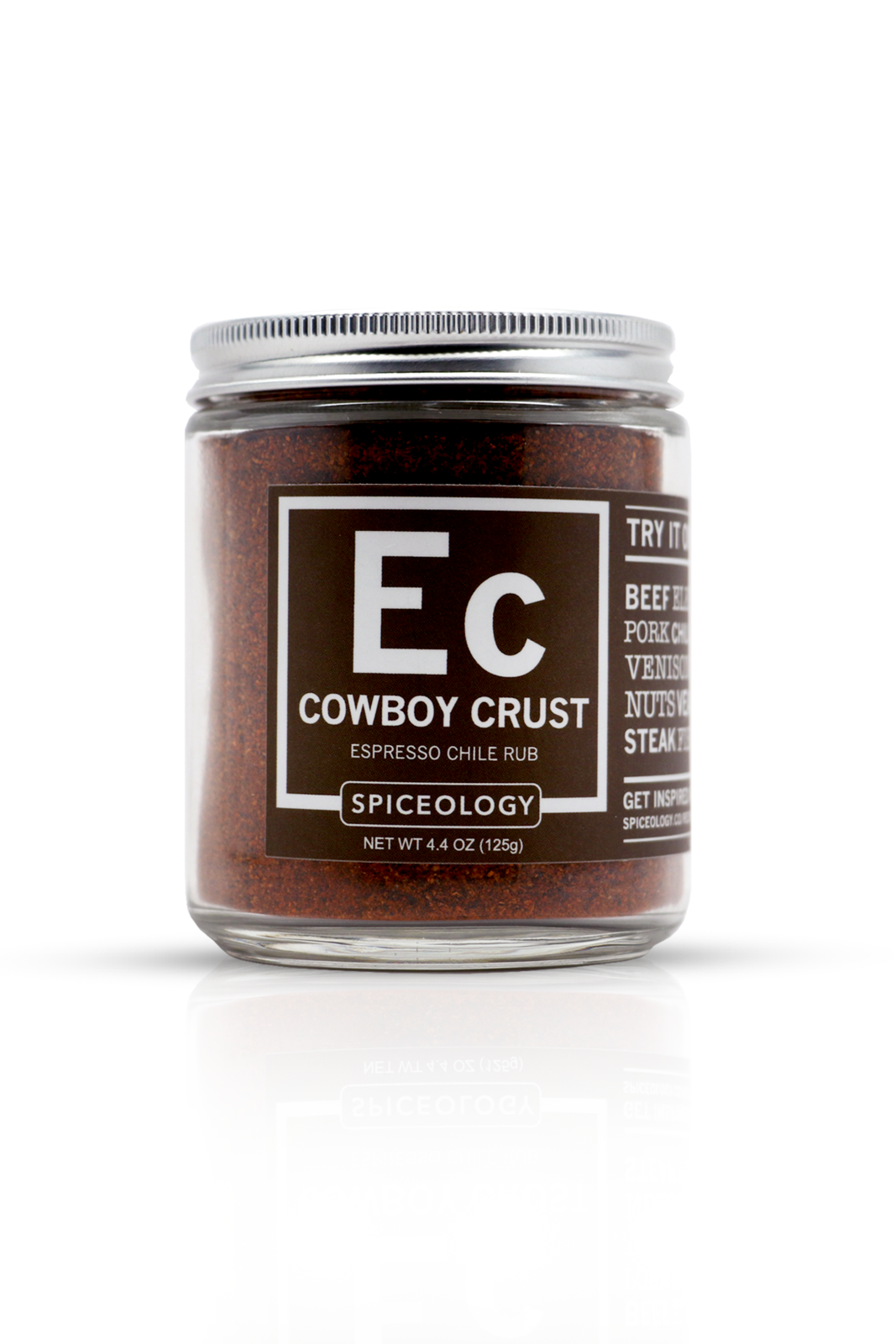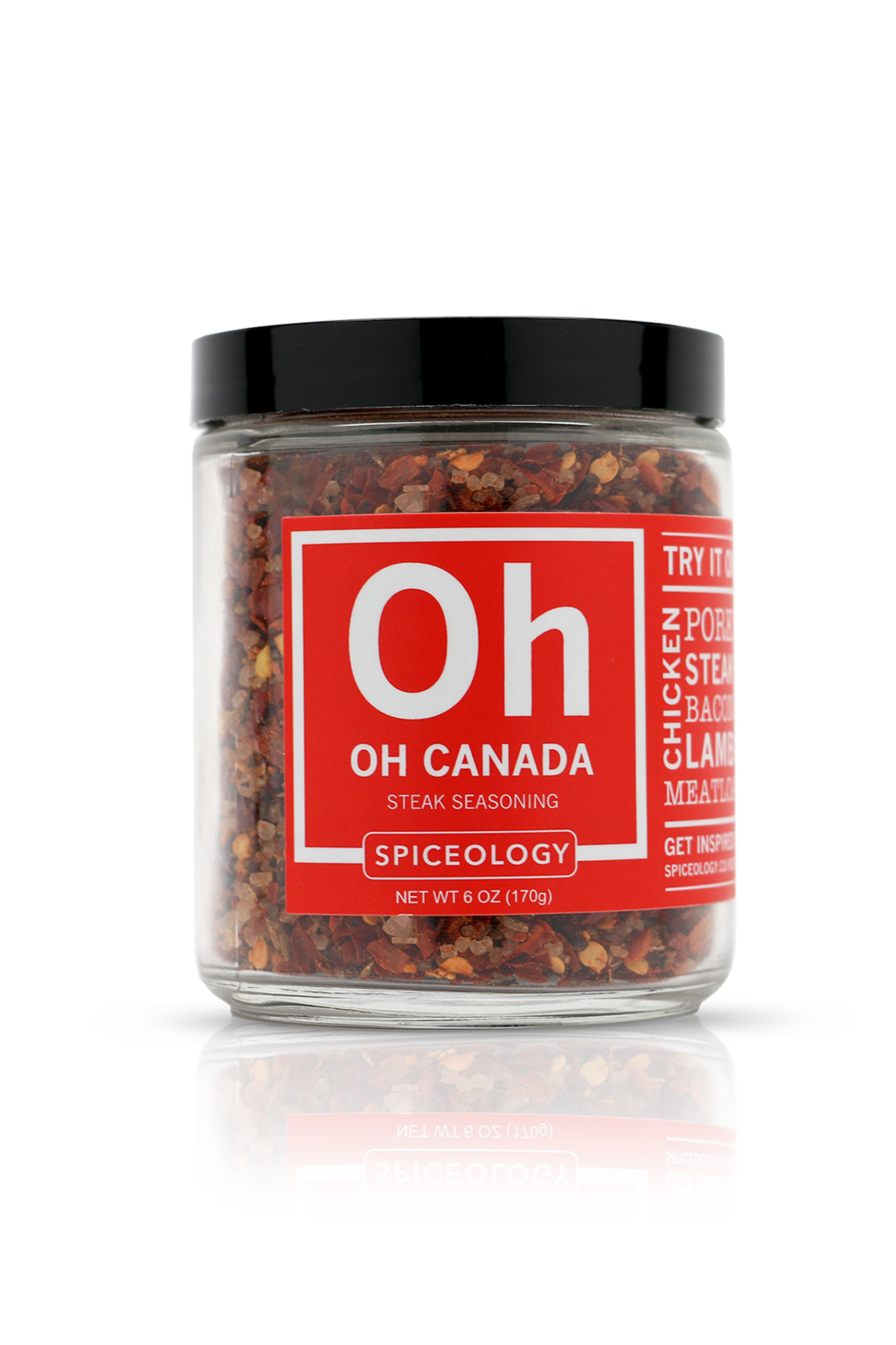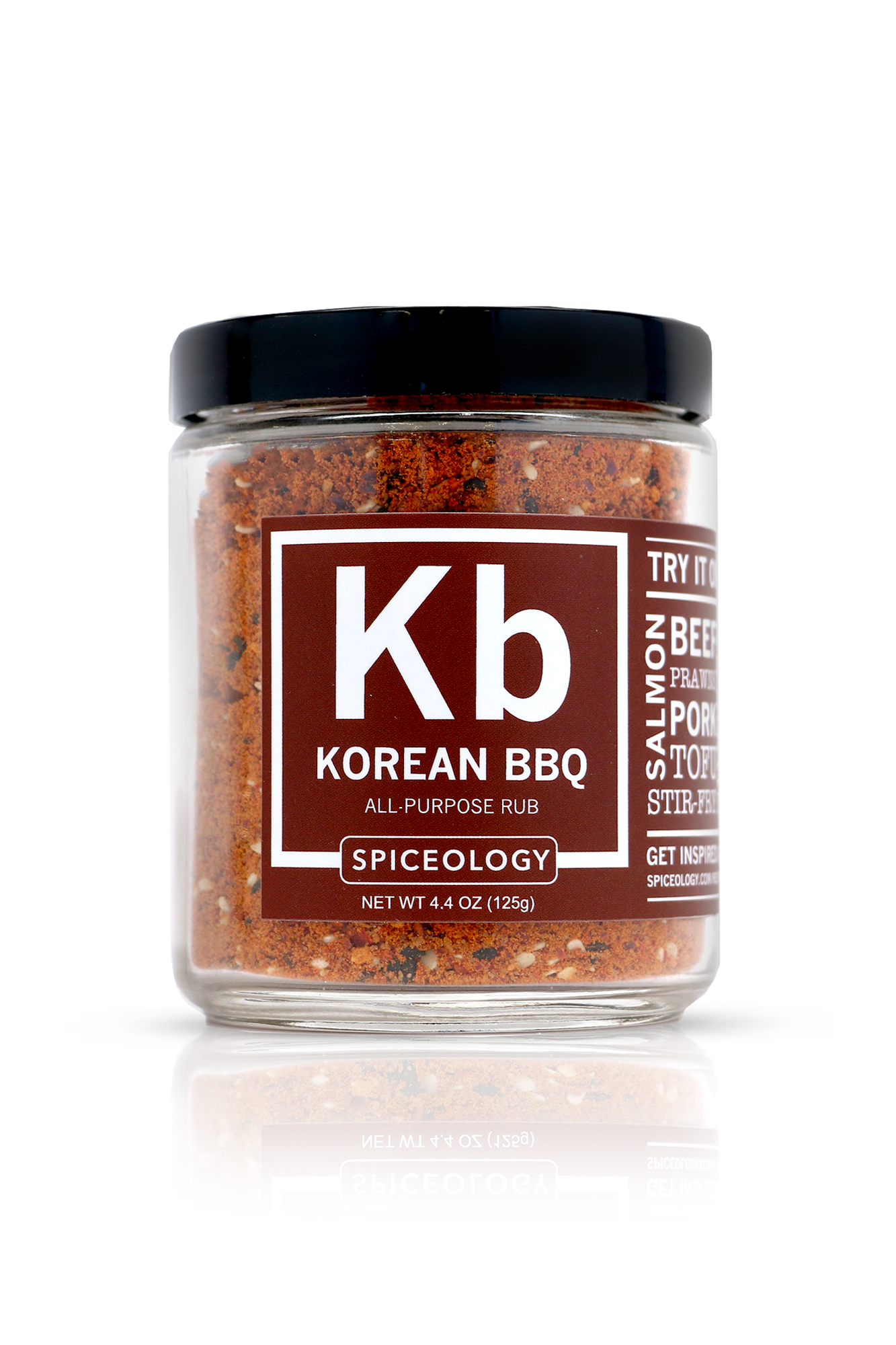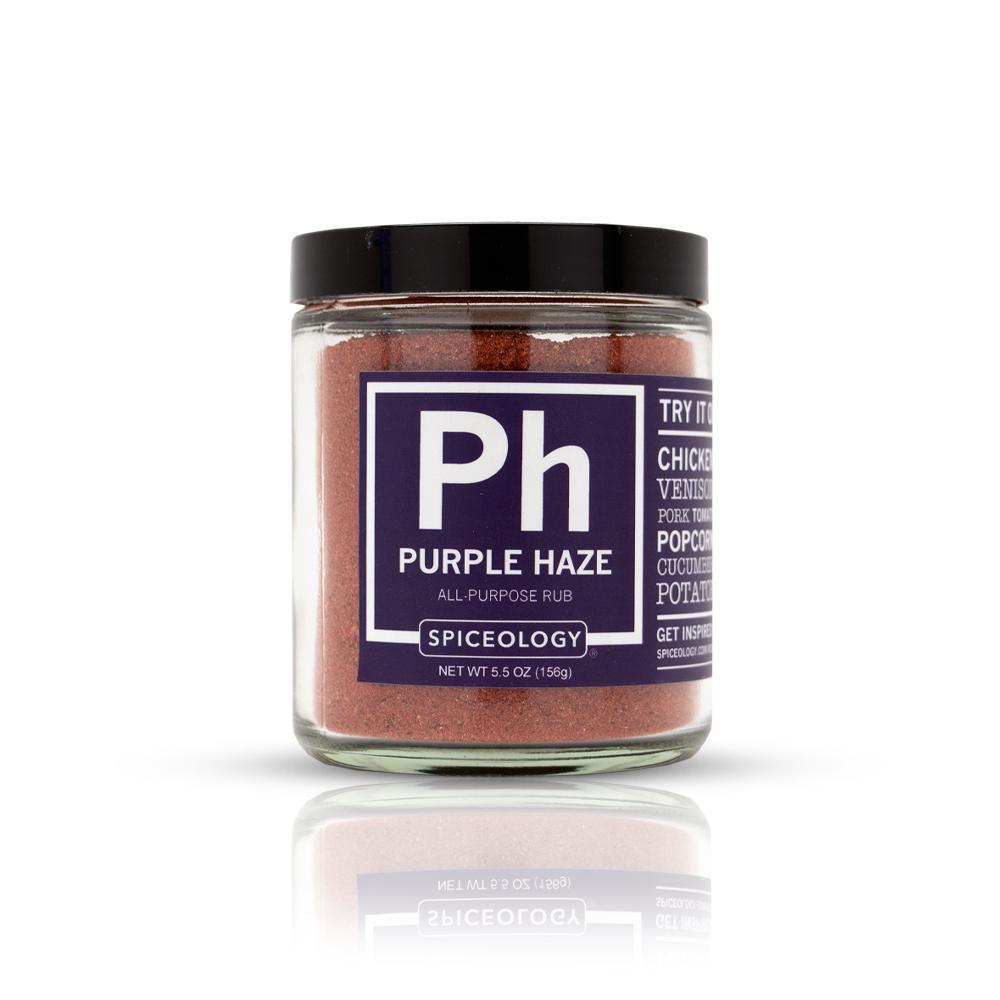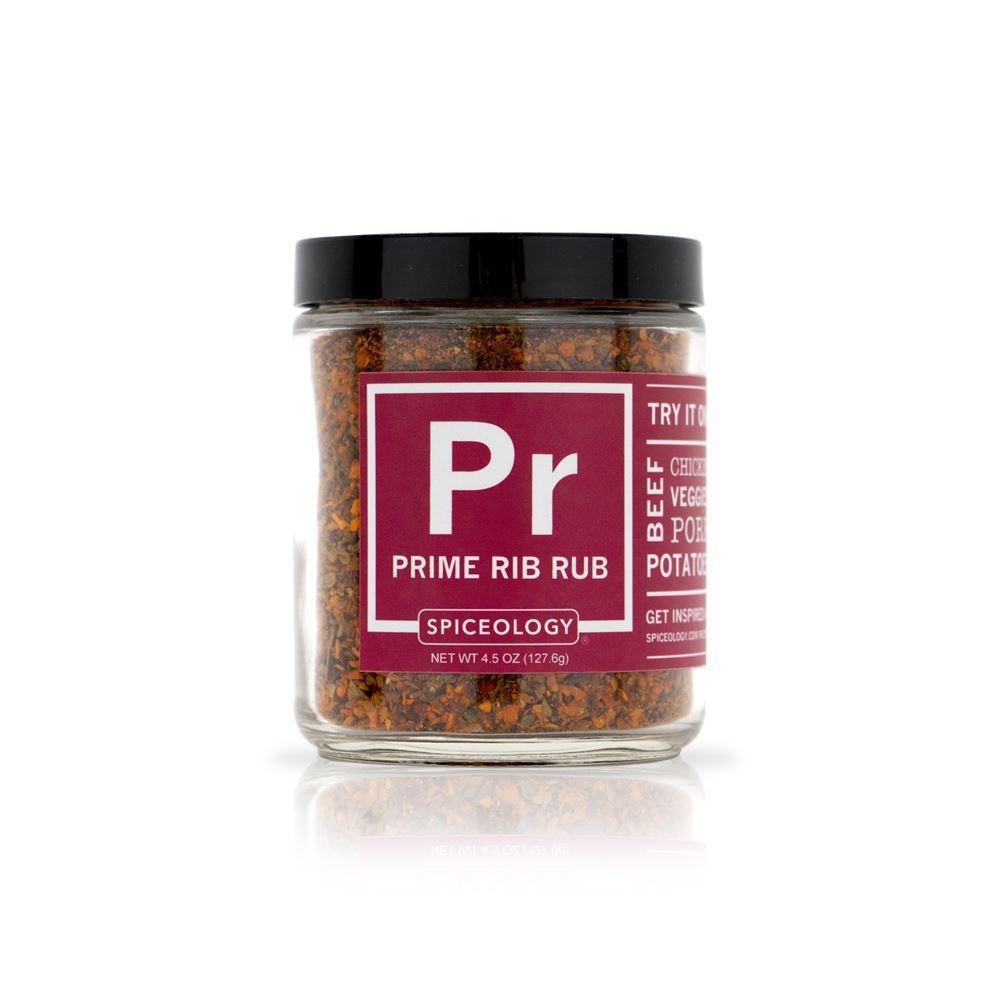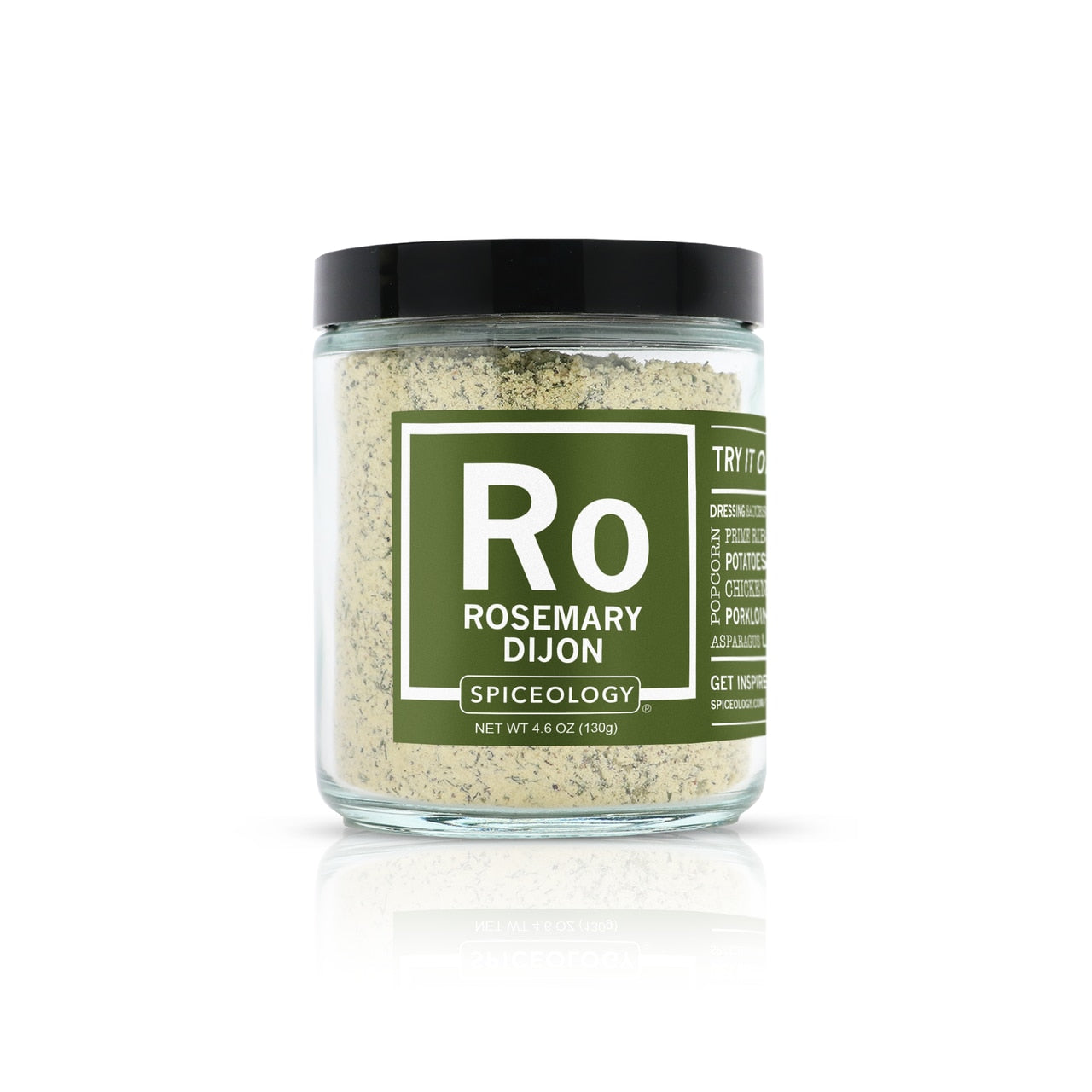 Spiceology Rubs
Sale price

$7.00
Regular price

$14.00
(/)
---
Spice Rubs!
Greek Freak: Our BESTSELLING rub in the shop! - You're a Greek Freak if: you can't resist meat on a stick, sun-dried tomatoes are a delicacy, there's no such thing as too much garlic, and your fridge is never without olives. But even more so, you know that a few humble ingredients can combine to create the most epic and satisfying meal. And that's what our Greek Freak rub is all about. A mix of herbs, dried onion, sun-dried tomato, a touch of chili pepper, and orange peel powder combine flawlessly to give you all of the flavor, without any fillers.
Try it on: Chicken, beef, seafood, pork, vegetables, turkey, mashed potatoes, salad dressing.
Ingredients: Spices, salt, garlic, onion, orange peel, tomato, chili pepper, yeast extract, parsley, sunflower oil. 
Smoky Honey Habanero: If you're in the mood to impress, our Smoky Honey Habanero signature blend won't let you down. Slightly smoky from the smoked paprika, slightly sweet from the honey granules and the perfect kick from the habanero to spice things up a bit - it's a full-on delight! We absolutely love this blend and our customers agree... it's our #1 best seller! Upgrade your steak, burgers, chicken & pork, sprinkle it on bacon for outrageously delicious candied bacon! 
Try it on: Chicken, pork, steak, nuts, butter, bacon, pineapple, burgers, meatloaf.
Ingredients: Honey granules, brown sugar, paprika, salt, habanero powder.
Black + Bleu: This spice rub is a perfect blend of Cajun blackening spices mixed with creamy bleu cheese for the spicy cheesy flavor of your dreams. This all-natural spice & cheese blend will be your new best friend in the kitchen! And it's not just a meat rub... use it on potatoes, spice up your mac & cheese, sprinkle it on popcorn, mix into bread, the possibilities are endless with this seasoning blend that inspires creativity. Spicy, creamy & 100% delicious, this BBQ rub will transform any dish! 
Try it on: A delicious blend of high-quality Bleu Cheese powder mixed with Cajun spices makes this rub great on all types of protein, including beef, chicken, fish, and pork. You can also toss hot fries in it or swirl into sauces.
Ingredients: Dehydrated Bleu Cheese, Paprika, Garlic, Spices, Onion, Salt. Contains Dairy.
Black Magic: Time to conjure up the cast iron, invoke the Cajun cooking spirit, and get this party started! Black Magic is our version of a Cajun blackening spice with a little bit of cayenne fire, a lot of that spicy-sweet paprika perfection, and a frisky garlic-herb blend that hits you right in the kisser. When used for traditional blackening, Black Magic gives you a deeply flavored, crispy crust that holds in the moisture of your fish, chicken, steak, or any other fleshy delights. This bewitching cajun seasoning is also flawless when straight-rubbed onto any meat or fish and works exceptionally well in a smoker (we smoked a whole turkey for Thanksgiving - it was spellbinding deliciousness). And for an enchanting twist, sprinkle it on scallops, sear in a hot skillet with butter, pour in some sherry at the last few seconds, and LOOK OUT. It's devilishly good. Awaken your wild side and get Black Magic today!
Try it on: Beef, bbq sauce, mac n' cheese, nuts, chicken, seafood, turkey, pork, hollandaise, butter.
Ingredients: Paprika, garlic, spices, onion, salt.
Chile Margarita: Chile Margarita rub is a customer favorite, with just one bite transporting you to a Mexican beach. It's a citrusy, sweet & spicy party in your mouth! Not only is it amazing on all proteins but you can toss this super versatile seasoning into canned black beans, sprinkle on grilled corn or even swirl into chili. The possibilities are endless - and delicious - when you combine orange and lime with sweet, sweet heat.
Try it on: Fries, butter, corn, beef, shrimp, salad, chicken, chili, nuts, legumes, rice, pork, beverage rims, tacos.
Ingredients: Chili pepper, brown sugar, salt, orange peel, spices, lime oil.
Raspberry Chipotle: Contains real high quality dried raspberry powder - no fillers or funky stuff here! Add chipotle chile powder and ground cumin for warmth and now you're in sweet & spicy heaven! This fruity delight is super versatile and amazingly delicious.
Try it on: Brownies, butter, brisket, pork loin, salmon, beef, margarita, chicken, marshmallows.
Ingredients: Spices, brown sugar, raspberry powder, salt.
Pink Peppercorn Lemon Thyme: Just another lemon pepper seasoning? Not even close! We raised the bar with the addition of floral pink peppercorns, subtle hints of thyme and lemon peel powder mixed with other herbs and spices.  You'll love this blend on salmon, roasted chicken, fresh or grilled veggies, pasta and more! This beautiful seasoning blend will add a pop of flavor to any dish.
Try it on: Chicken, salmon, shrimp, potatoes, butter, vegetables, salad dressing.
Ingredients: Spices, salt, dehydrated citrus (lemon, orange), cane sugar, garlic, onion, turmeric extract
Cowboy Crust: This espresso chile rub recipe, made for a rodeo, is one of our customer favorites! Thomas Hammer Fireball Espresso is mixed with chili powder, cumin, brown sugar, and a touch of cayenne to give you a high octane coffee rub. When you combine spicy, sweet, and rich espresso, the depth of flavor of your red meat is beyond compare and you get the coffee crust of your dreams. Toss it on the grill and even the city slickers will be yelling YEEEEHAW! 
Try it on: Beef, elk, butter, pork, chili, venison, nuts, veal, steak, fish.
Ingredients: Spices, espresso powder, brown sugar, salt.


Oh Canada: Oh Canada is the perfect blend for a barbecue. The coarse, bold spices compliment hearty steaks and add a hint of heat.
Try it on: Chicken, pork, steak, bacon, lamb, burgers, meatloaf
Ingredients: Salt, pepper, paprika, onion, chili flake, brown mustard seed, garlic, dill seed, cumin, coriander.


Korean BBQ: Packed with flavors of soy, sesame, and orange, Korean BBQ is delicious on almost everything!
Try it on: Try it on steak, chicken, pork or vegetables and bring your meals to the next level
Ingredients: Chili Flake, Salt, Organic Rice Concentrate, White & Black Sesame Seeds, Tamari Soy Granules, Maple Sugar, Orange Peel, Smoked Paprika, Cayenne


Maui Wowee Hawaiian: Say aloha to this savory and sweet Hawaiian treat. Maui Wowee is back baby! This amped-up teriyaki rub adds a serious Pacific Rim punch to any dish. Made with real pineapple, brown sugar, tamari soy granules, black sesame seeds, Asian spices, and chiles...this is one of the best blends Spiceology has ever created. Perfect for grilling, smoking, roasting, and stir-frys. Maui Wowee compliments poultry, pork, seafood, beef, and vegetables or simply sprinkle on steamed white rice. Mahalo and enjoy.
Try it on: This rub is great on all types of protein, including chicken, salmon, pork, stir fry, tofu, shrimp, bacon and steak. You can also add it to ramen or mix into sauces.
Ingredients: Brown Sugar Granules, Pineapple Powder, Tamari Soy Sauce Powder (Tamari Soy Sauce [soybeans, Salt, Sugar], Maltodextrin, Salt), Black Sesame Seed, Paprika, Organic Rice Hulls, Garlic, Crushed Red Pepper, Ginger, Onion, Cayenne Pepper. Contains: Soy, Sesame.


Purple Haze: Eat your veggies! We've packed a garden's worth of vegetables into what (in our humble opinion) is the best, most delicious plant-based seasoning ever. Beetroot, tomato, carrot, onion, garlic, spices and chiles have been expertly blended into an earthy, sweet, flavor-packed rub that's good on pretty much anything.
Try it on: Try this versatile rub on chicken, pork, beef, and of course, veggies. Purple Haze even makes a great topping for popcorn. 
Ingredients: Beet Powder, Carrot Powder, Salt, Chile Pepper, Spices, Onion, Garlic, Paprika, Sunflower Oil. Contains: Mustard, Celery.
Prime Rib Rub: If you're pulling out all the stops this year then you need this Prime Rib rub. As a matter of fact, you need this rub for every cut of pork or beef you make through the New Year. With a hint of paprika complemented by garlic and tomatoes, you'll be using this rub on pork chops, burgers, and sauces.
Try it on: Beef, Chicken, Veggies, Pork, Potatoes. 
Ingredients: Garlic, Salt, Spices, Onion, Sugar, Tomato Powder, Smoked Paprika, Red Bell Pepper, Sunflower Oil, Citric Acid.
Rosemary Dijon Rub: Classic tangy French flavors meet aromatic herbs in this blend perfect for just about any savory dish. Rosemary Dijon is a versatile, savory blend.
Try it on/in: asparagus, bread, green beans, meats (prime rib, especially!), popcorn, pork loin, potatoes, poultry (chicken and turkey), salad dressing and sauces.
Ingredients: Mustard seed, salt, white vinegar powder (maltodextrin, distilled white vinegar), spices, garlic, onion. 
Ooomami: Ready to stimulate the senses? Say hello to Girl Carnivore's Ooomami blend. While it directly translates to "pleasant savory taste" we feel like Umami is Japanese for "Deliciousness!" Hearty and rich mushrooms, brown sugar, nori and smoky chipotle peppers combine to make this blend the perfect flavor date for burgers, gravies, steaks and veggies.
Try it on: burgers, gravies, steaks and veggies.
Ingredients:  Salt, Brownulated Sugar, Mushroom Powders (Shiitake and Porcini), Natural Butter Flavor (Whey Solids, Enzyme Modified Butter, Maltodextrin, Salt, Dehydrated Butter, Guar Gum, Annatto and Turmeric (for color)), Garlic, Onion, Worcestershire Sauce Powder (Maltodextrin, Worcestershire Sauce (Distilled Vinegar, Molasses, Corn Syrup, Salt, Caramel Color, Garlic Powder, Sugar, Spices, Tamarind, Natural Flavor and Sulfiting Agents), and Silicon Dioxide), Chipotle Pepper, Spice, Nori (Seaweed) Flakes. Contains: Dairy, Sulfites.
Choose options