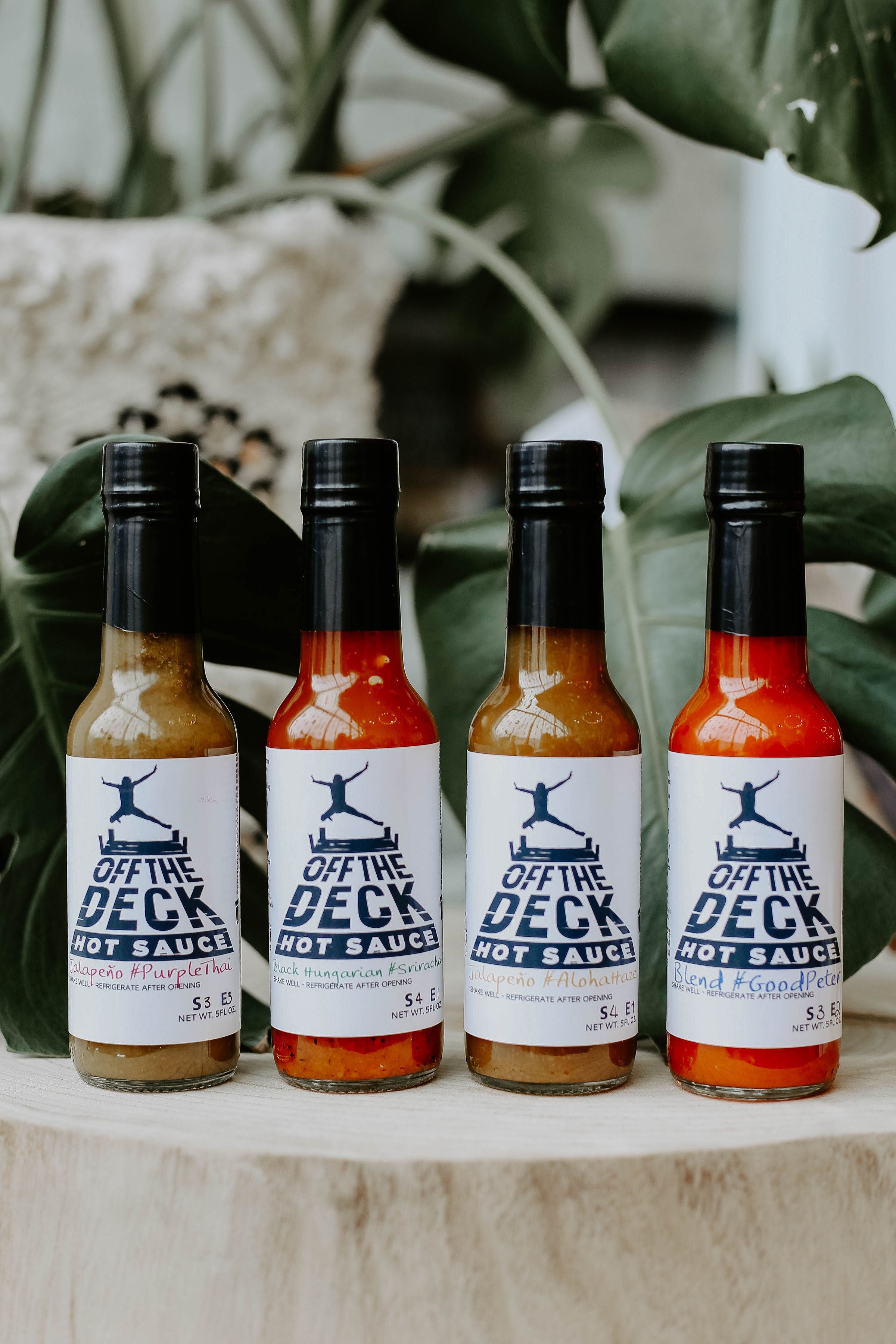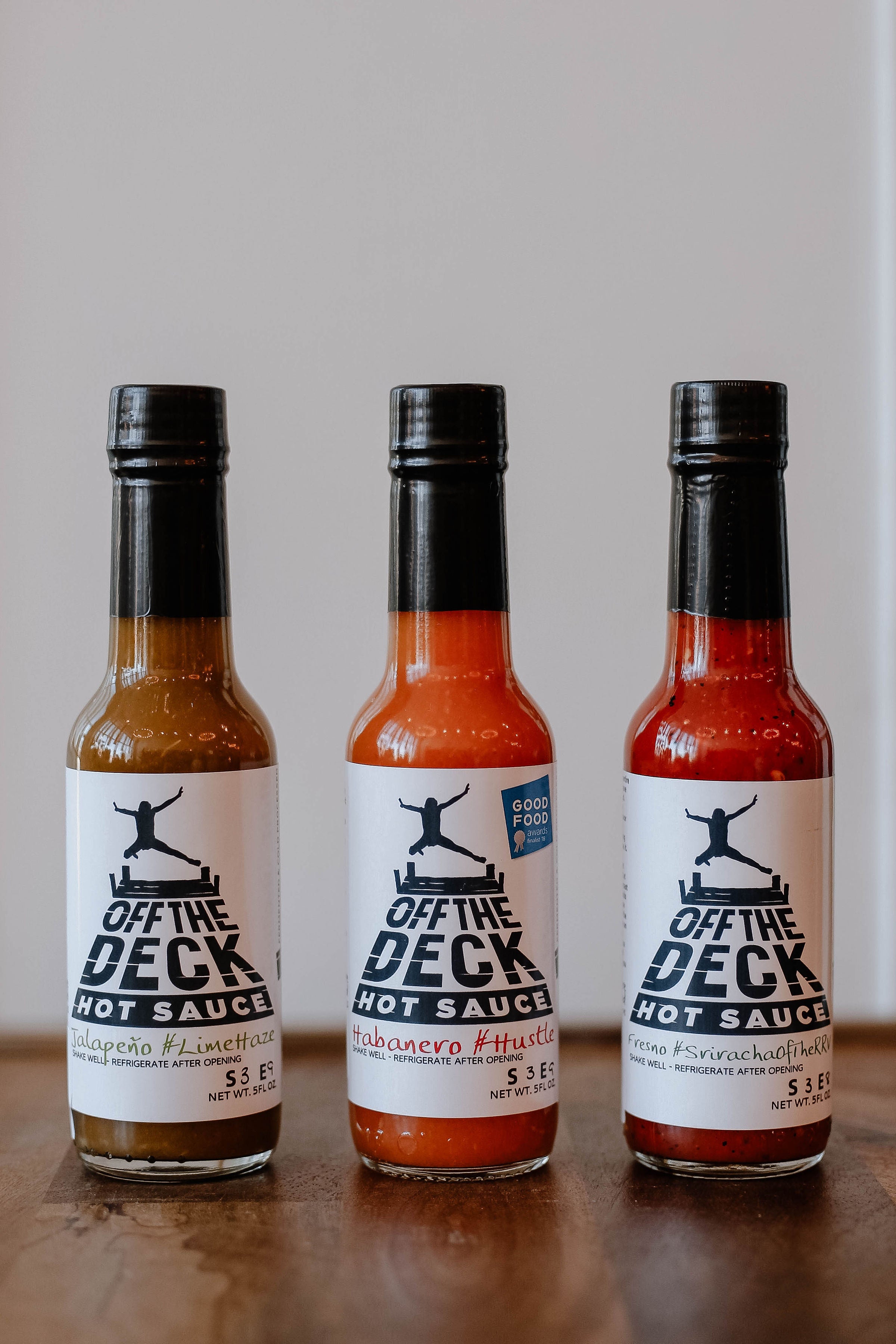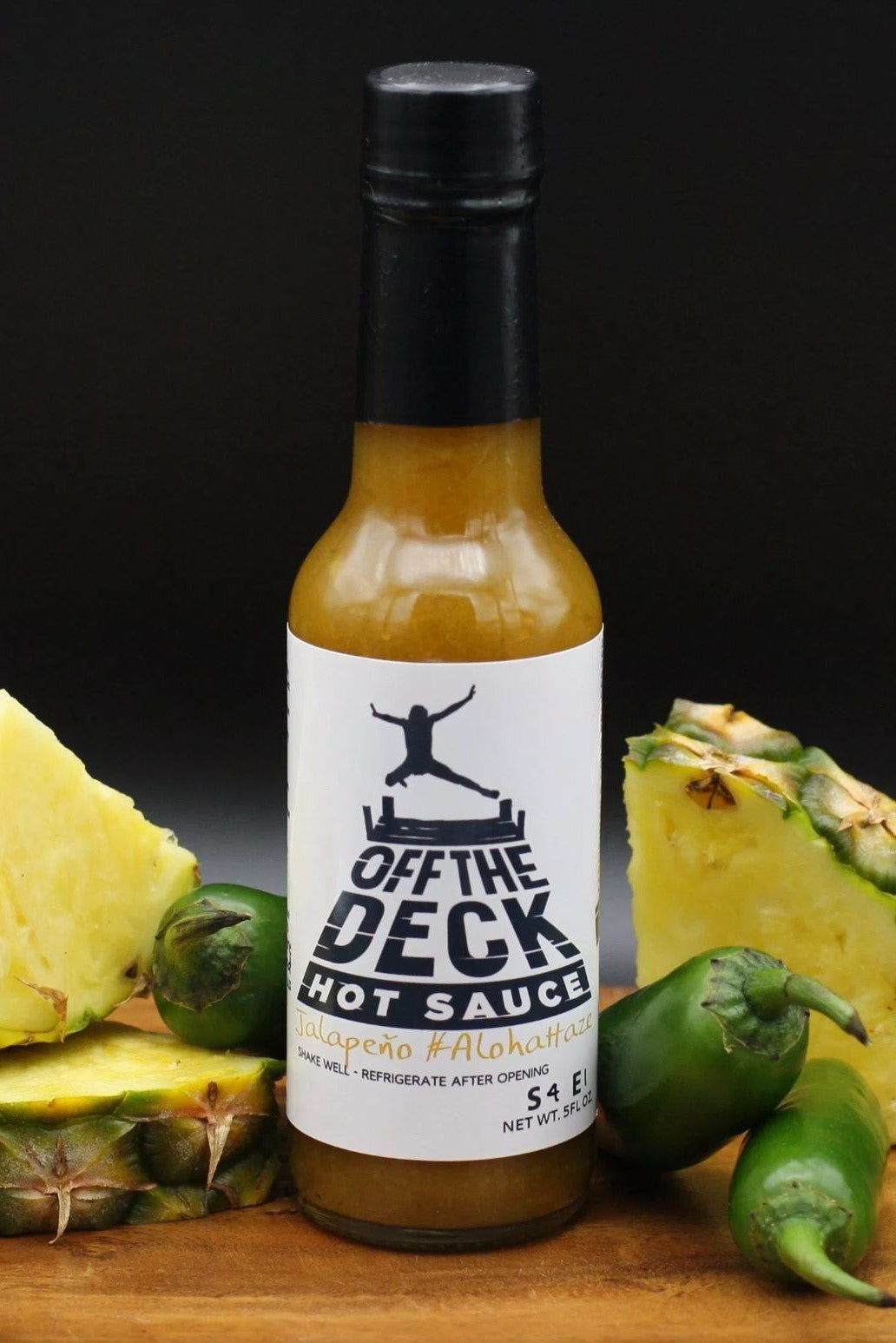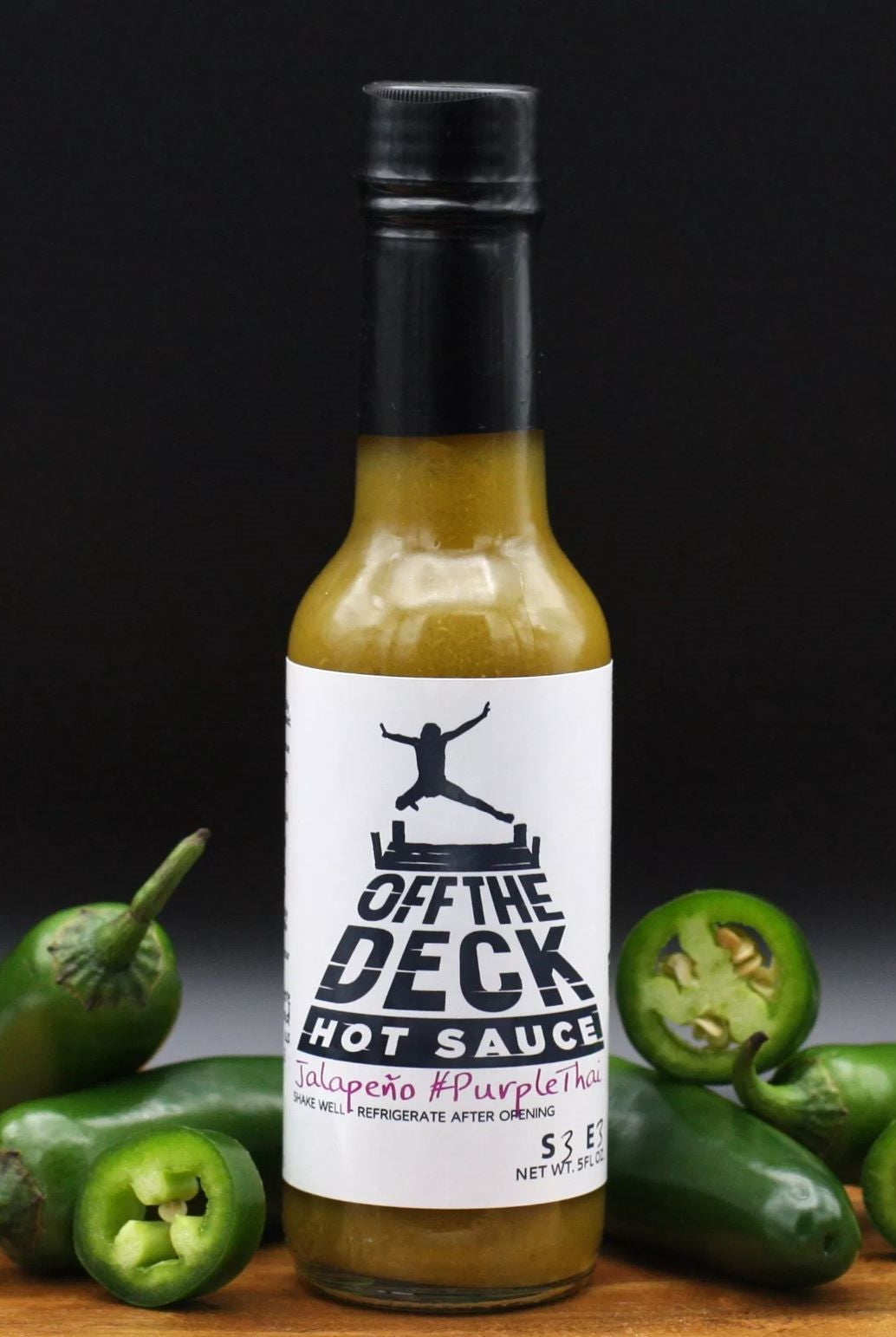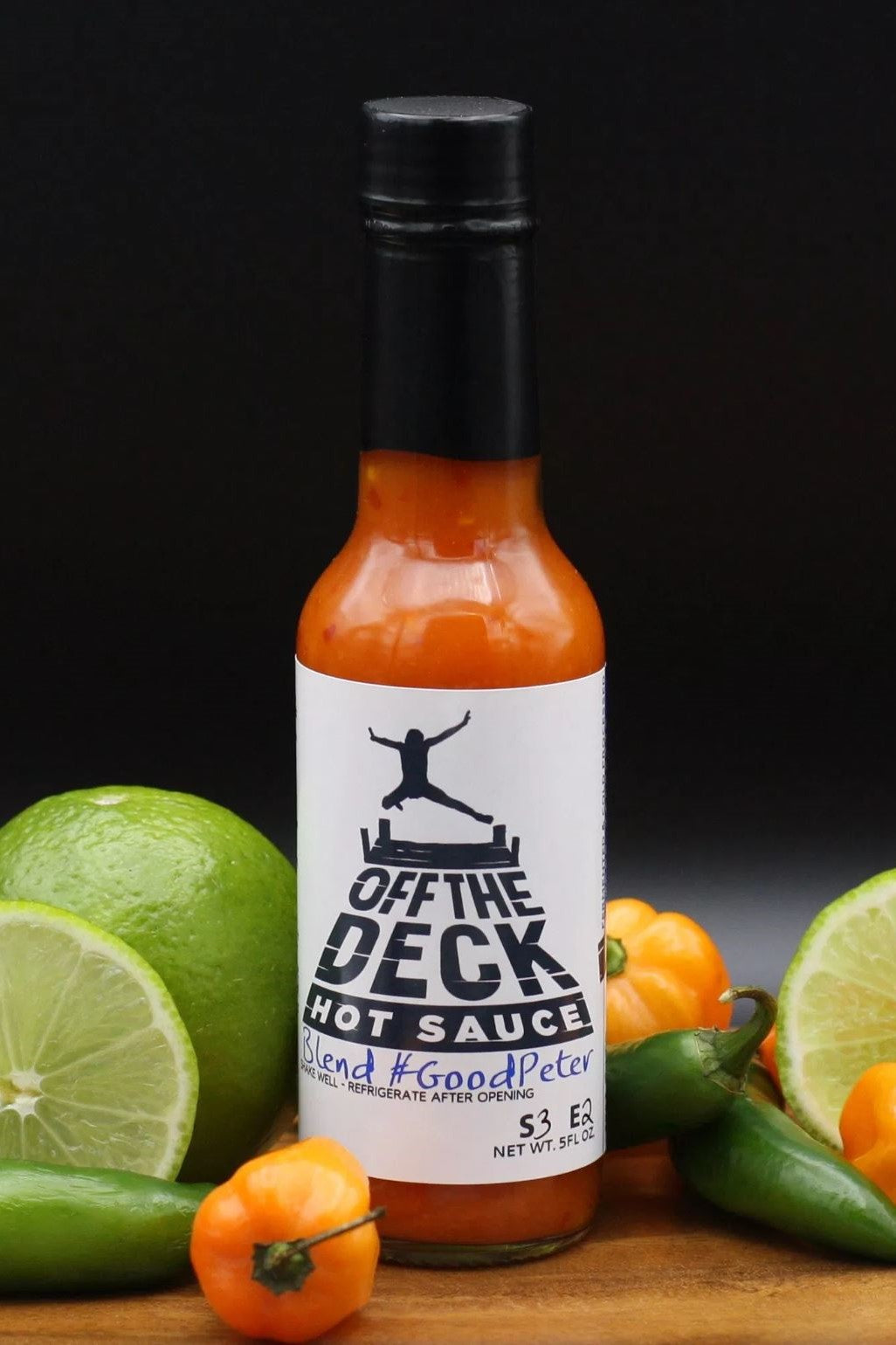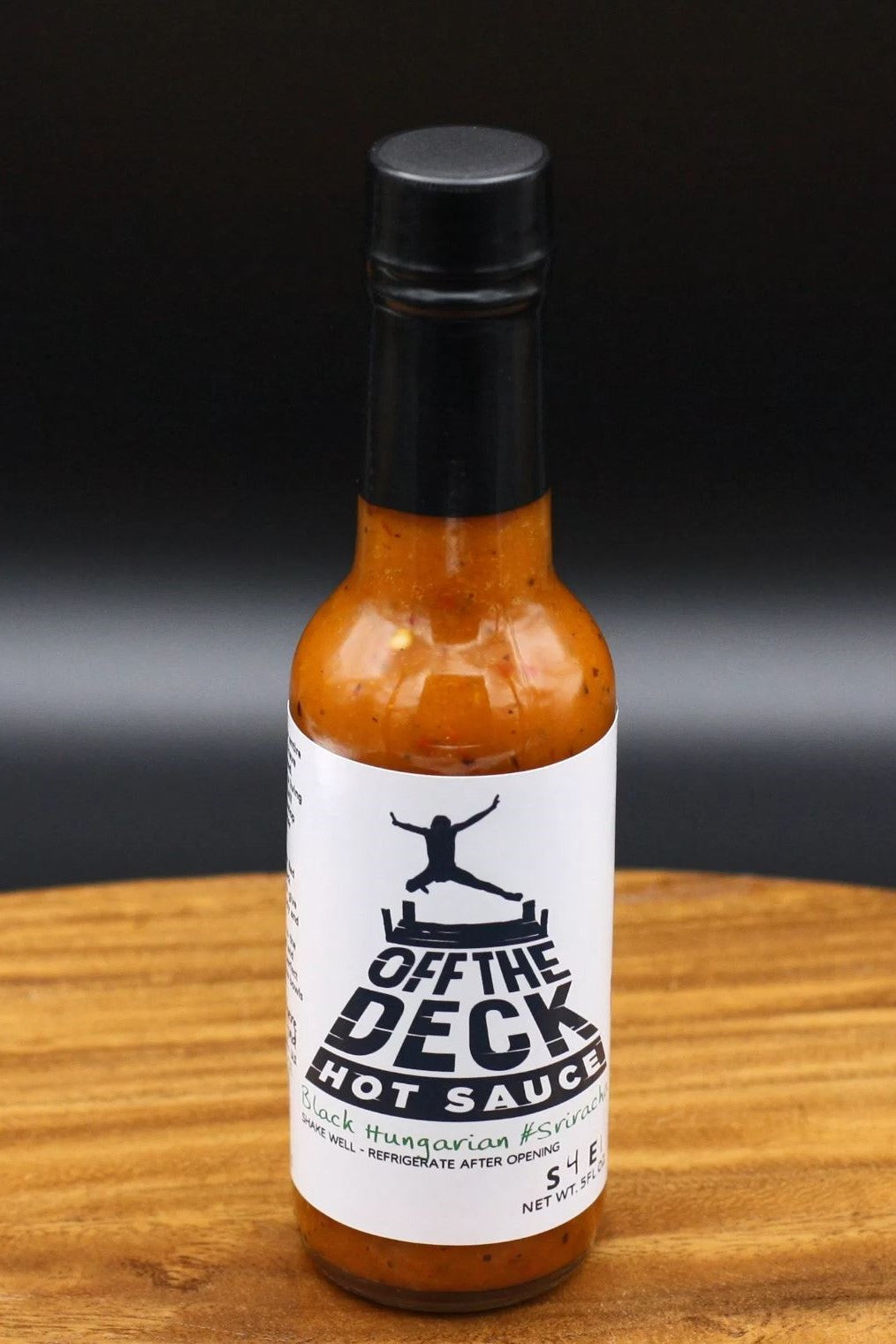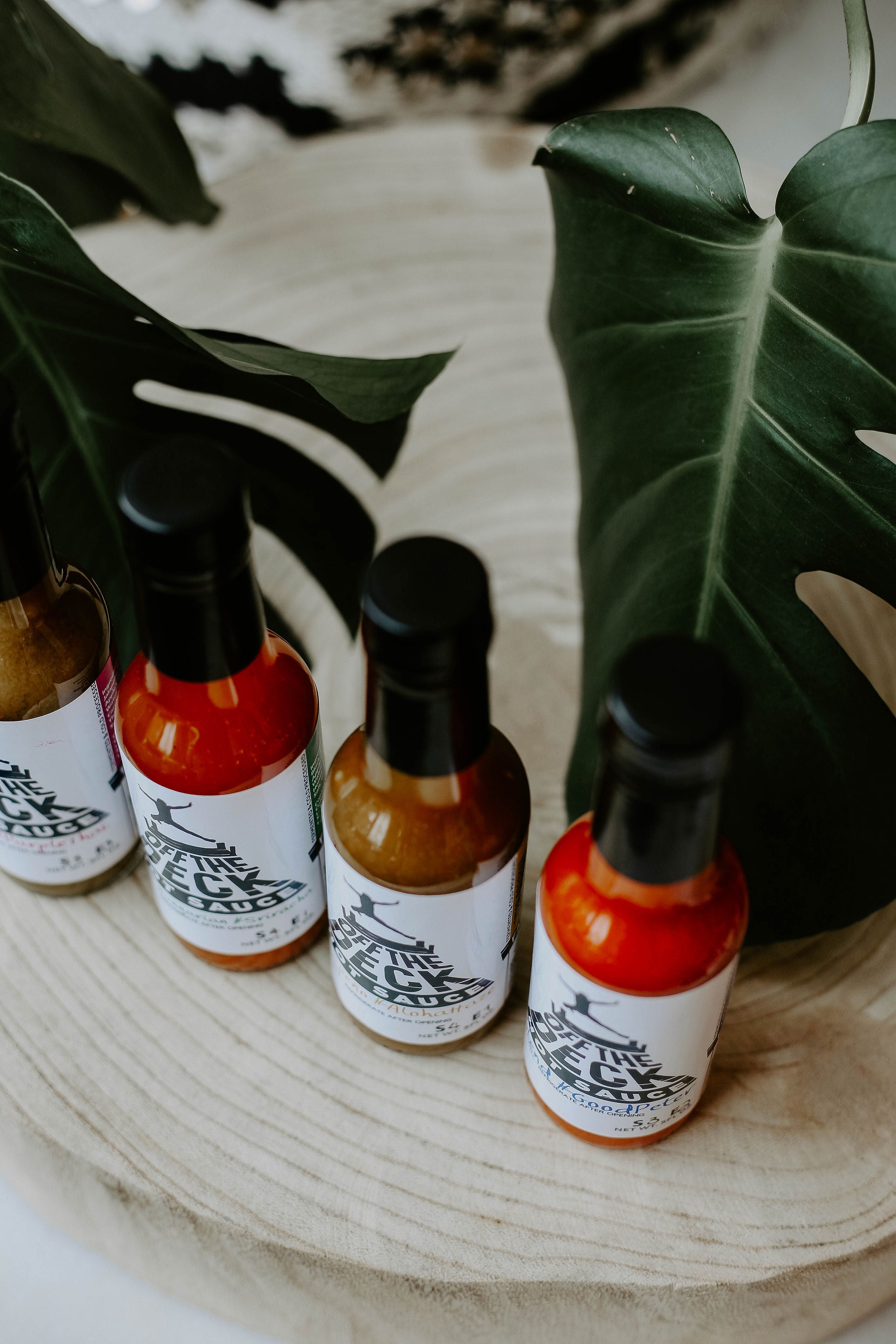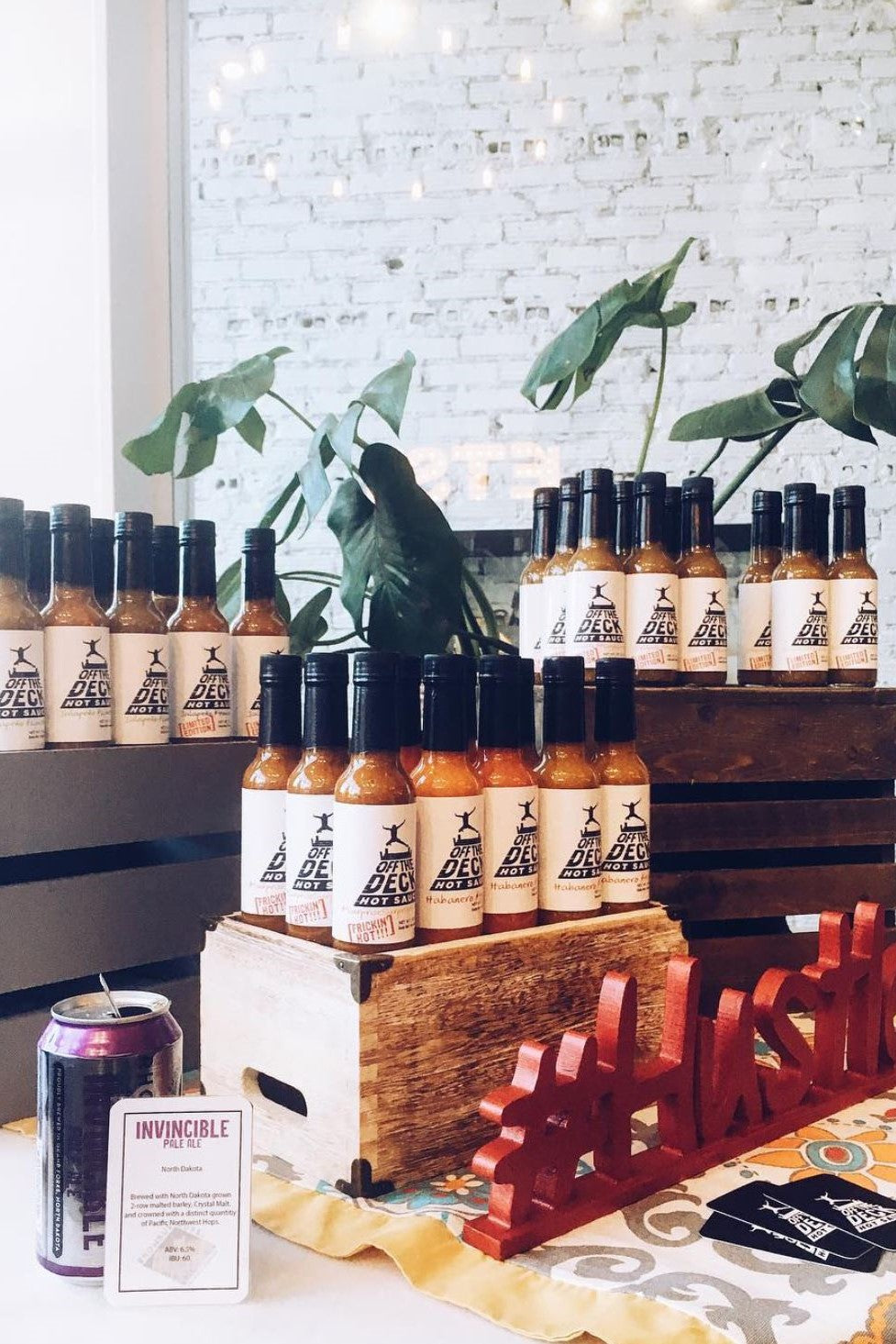 OTD Hot Sauce - made in Fargo!
Sale price

$11.00
Regular price
(/)
---
Off the Deck Hot Sauce
Habanero #Hustle: #HUSTLE is an honest expression of the playful fruitiness of the Habanero pepper. Delicious and delicate flavors lead the way with a solid kick of heat. A reliable addition to your favorite dishes, try it on your eggs, pizza, or even in a Bloody Mary.
Fresno#SrirachaOfTheRRV: #SrirachaOfTheRRV sauce is not made millions of gallons at a time. It's made in small batches, where the peppers are roasted because it adds smokey complexity. Local honey is used because it is the best you can buy. There is an absurd amount of garlic because it makes the sauce delicious. Put it on pulled pork, tacos, or anything you want to be better.
Jalapeno #LimeHaze: #LimeHaze is a California taquerias style hot sauce. Bright like daybreak in Malibu, adding approachable warmth with a clean kick to any dish. Especially good on tacos, or a homemade Alfredo.
Jalapeño #AlohaHaze: Jalapeño #AlohaHaze is what happens when you dream of Hawaii while making tacos on a snowy day. Ripe pineapples are charred then paired with our incredible jalapeños for a sauce that is a bit on the mild side with a smooth texture and kiss of citrusy sweetness. Perfect for those that like a sauce that is chill and happy to hang.
Jalapeño #PurpleThai: Jalapeño #PurpleThai is the magical blend of purple bell peppers, Thai basil, and Red River Jalapeño peppers. Solid medium heat with delightful overtones of basil make this sauce truly a joy to cook with. A little bit in your next slow cooker roast will open your world to new delicious flavors.
Blend #GoodPeter: A tribute to the incredible hot sauces you find at the taquerias in the Mission District, San Francisco. Built to hold its own on burritos, habaneros, serranos and limes make for a savory sauce that punches above its weight class. Packed with flavor and heat it will improve anything you add it to, be it street tacos at 2am or your next batch of chili.
Black Hungarian #Sriracha: Black Hungarian #Sriracha puts an invigorating spin on our beloved fresno Sriracha. Red River Valley grown Black Hungarian chiles give this sauce a lighter body and fresh vibes adding a delightful brightness to the classic Sriracha flavors. Its playful heat and sunny sweetness are perfect for scrambled eggs, rice bowls or poultry marinades.
About the makers, Jeremiah + Rachel:
Our story started when Jeremiah bought two pounds of habanero peppers. Turn's out Jeremiah's wife, Rachel didn't cotton to the idea of eating Cuban Black Bean Stew for an entire month straight. You see up until that day that is all Jeremiah used habaneros for was that stew.
Having recently studied fermentation as a means of food preservation Jeremiah decided to try making a fermented habanero hot sauce.
This was the start of the adventure we call Off The Deck Hot Sauce.
Our mission is simple. We create sauces that are honest expressions of the peppers inside the bottle. Made with the highest quality ingredients available. We are small batch craft hot sauce. You could even say we are artisanal, we won't but you can.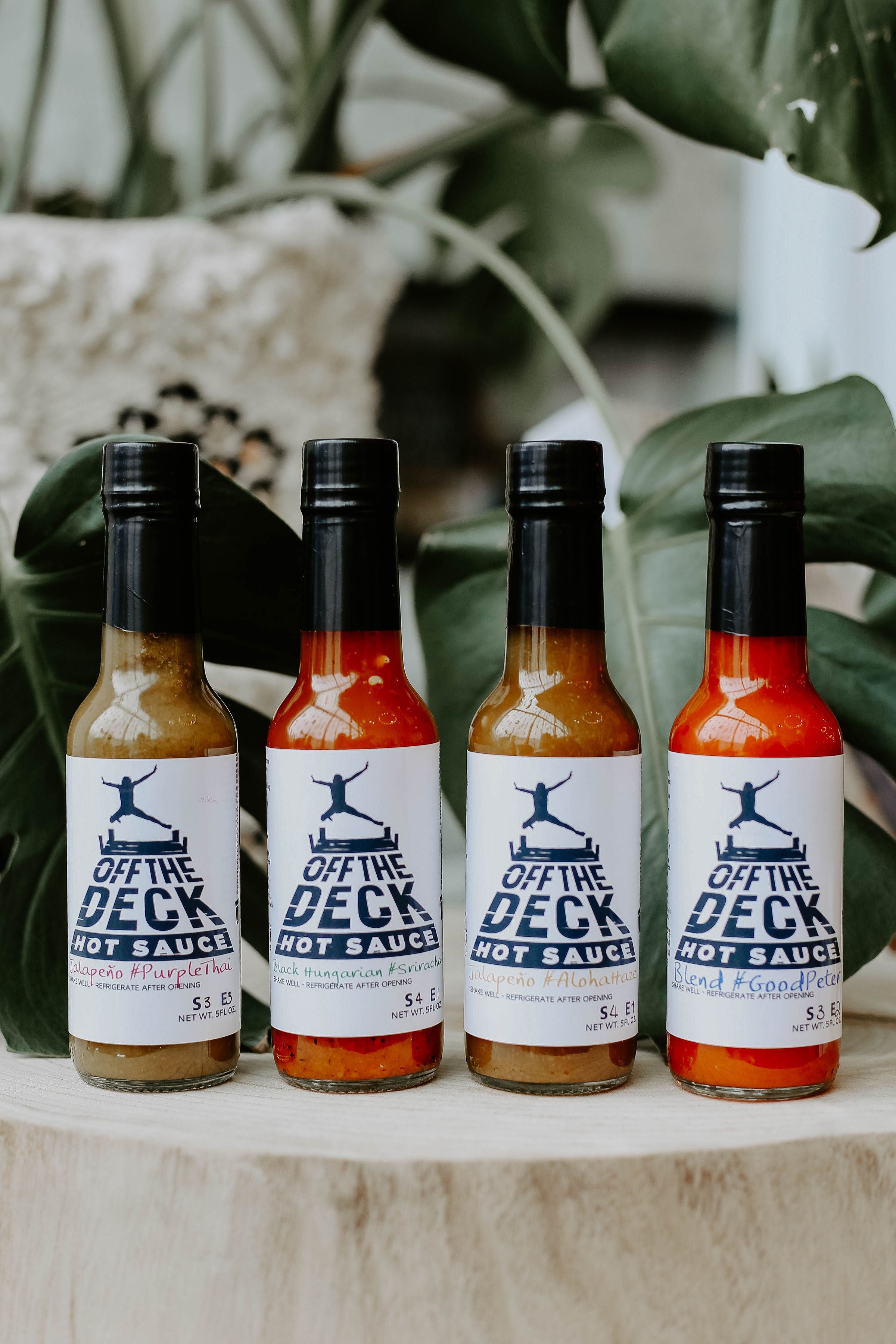 OTD Hot Sauce - made in Fargo!
Sale price

$11.00
Regular price
Choose options